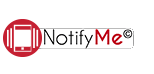 School Events
3/28/2017
3/30/2017
3/31/2017
The Washington County School District is applying for a 21st Century Community Learning Centergrant for the 2016-17 school year....
---
You can download a copy of the RMS Testing Schedule HERE Scroll to the bottom of the forms list to "Testing Schedule 2016"...
---
There will be a SAC/Parent Involvement meeting on January 25 at 4:30 pm in the Media Center. More information can be found HERE
---
Washington County's District Bullying Page can be accessed HERE
---
Student Council is sponsoring a Winter Dance. The dance will be heldThursday, December 17th, from5pm-7pm, in the RMS cafeteria. ...
---
RMS has announced its 2015-2016 Football Roster and Football Schedule. Download the ROSTER or SCHEDULE
---
RMS has announced the 2015-2016 Girls Basketball Schedule and Roster. Download ROSTER orSCHEDULE
---